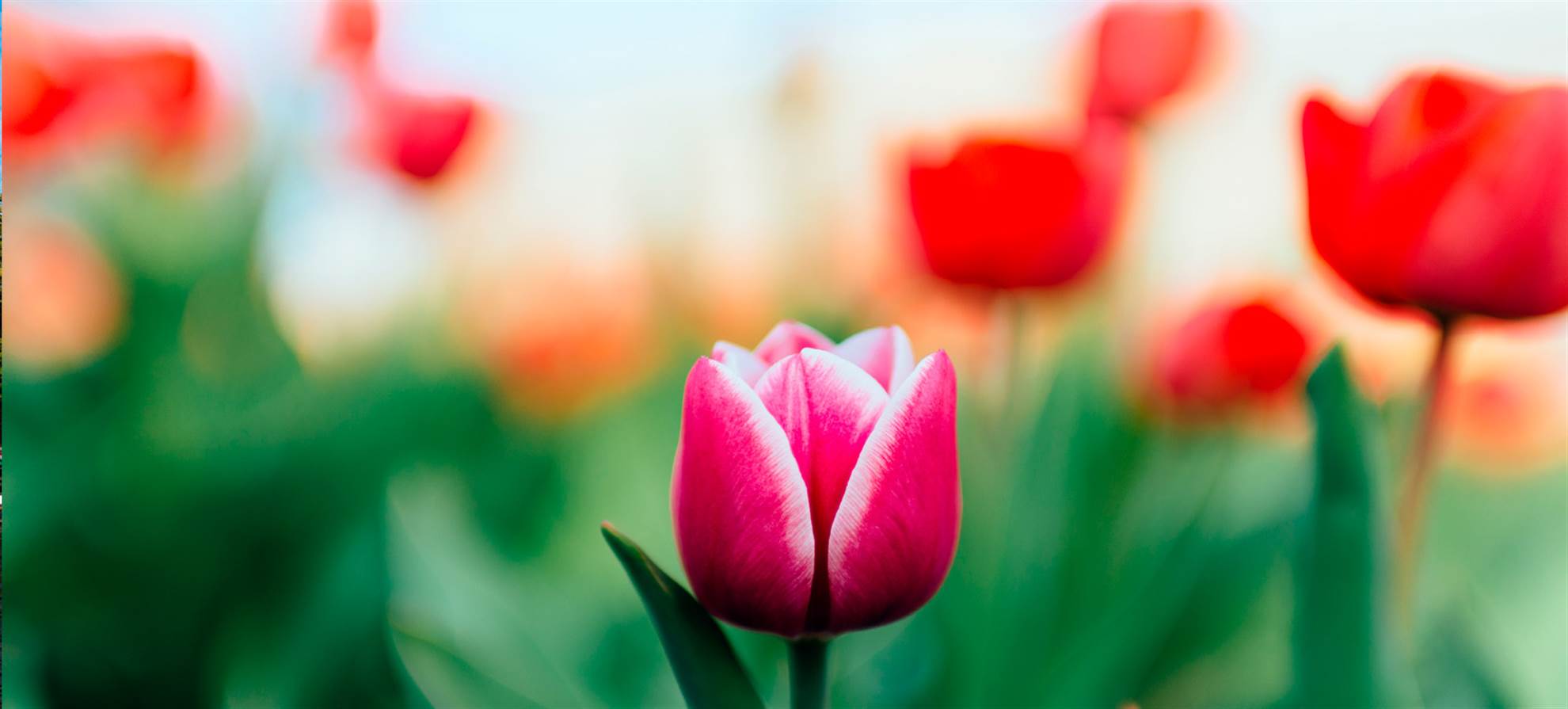 Bus + Skip the line entrance Keukenhof (Out of Season)
To product
Have you ever seen more than 7 million Tulips, daffodils, and hyacinths all in bloom? Come to Keukenhof, the world's most beautiful spring garden.
In addition to over 32 hectares of flowers, the spring garden offers: 30 inspirational flower shows, 7 amazing inspirational gardens and 100 wonderful works of art.
The Keukenhof is located in Lisse. For visitors without a car not always the easiest location to find. That is why we offer this combi deal including public transportation. After your order you will receive tickets which includes the entrance to the Keukenhof and the public transportation to the park.
*From Amsterdam:
You can take bus line 397 (operated by the Connexxion Bus Company) from Leidseplein, Rijksmuseum and Museumplein or bus line 341 from Amsterdam South (Zuid) Station. Both busses stop at Station Hoofddorp and there you will change to bus line 859 which goes to Keukenhof. When you departure from Station RAI in Amsterdam you take bus line 852 and you will go directly to Keukenhof without having to change the bus.
**From Schiphol (and Leiden, Haarlem, Hoofddorp, Katwijk, Noordwijk, Noordwijkerhout and Haarlem):
The Keukenhof Express bus 858 from Schiphol Plaza departs from the exit by Arrivals Hall 4 (next to Starbucks).
You can also departure from Leiden Central Station (bus line 854), Haarlem Central Station (bus line 50), Hoofddorp Central Station (bus line 859) or Katwijk + Noordwijk + Noordwijkerhout (bus line 90)
Details Keukenhof:
Open from March 21 to May 19, daily from 08.00 - 19.30
What is the Flower Card?
Get the best out of your visit and make your reservation including the Flower Card! It includes a magazine with tips about the area around the Keukenhof, free bike routes, audio tour, free gift that you can pick up at the Lisse Tourism Board (located close to the Keukenhof), discounts for museums/attractions, restaurants and shops in Lisse and in Amsterdam!
Please, note!
Because of the Bloemencorso ´Flowerparade´ we do not recommend to visit the Keukenhof at the 13rd of April because Lisse and the Keukenhof is overcrowded. We recommend, if possible, to go a different date.
Location:
Stationsweg 166a, 2161 AM Lisse.



Included:
x Skip the line tickets Keukenhof
x Public transportation from Schiphol or Amsterdam to Keukenhof

x Public transportation back to Schiphol or Amsterdam




The bus departs 4 to 12 times an hour from Airport Schiphol and Amsterdam Centre (find more details on your ticket).



Ticket is valid for a year! You can choose when to go. Skip the line and buy your tickets online!