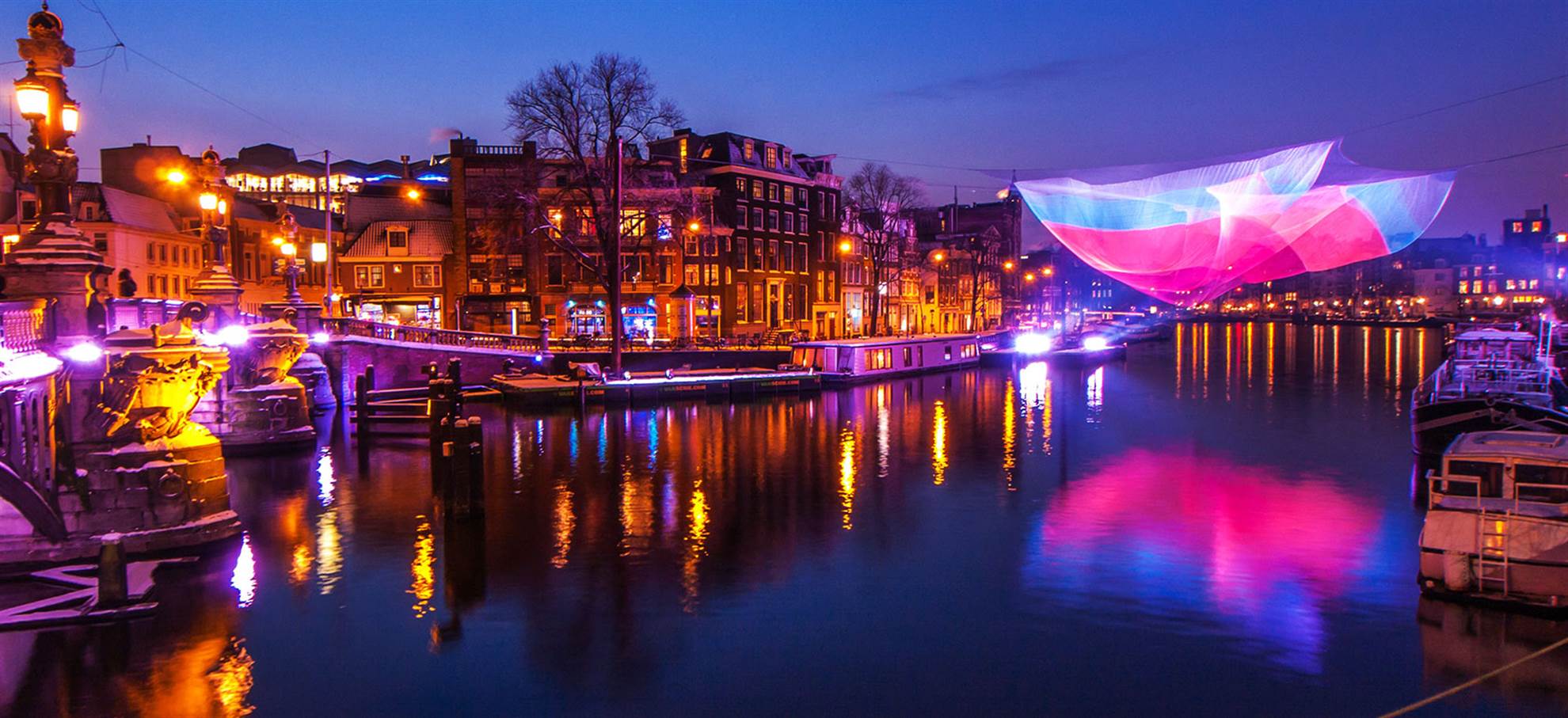 Amsterdam Light Festival Cruise
To product
This festival transform Amsterdam into a city of light thanks to the help of many international and national light artists.
Bring your festival experience to a higher level and join a cruise on the canals of Amsterdam with cosy and luxury boats. Each of the boats equipped with pillows, blankets, a bathroom and other luxuries making it a very stylish and extraordinary house on the water.

During the 75 minutes long cruise, guided by a friendly skipper you not only will enjoy amazing art pieces passing by but also will be able to have a welcome drink.
Take your friends and family, jump in one of the boats and be ready for a different cruise experience!
Departure point:
Stopera - City Hall
You can enjoy this cruise from 28-th of November to 10-th of January!